Correction Subscriptions
Positioning services to fit the accuracy level that is right for your specific farming operation. Just choose the service that fits your needs.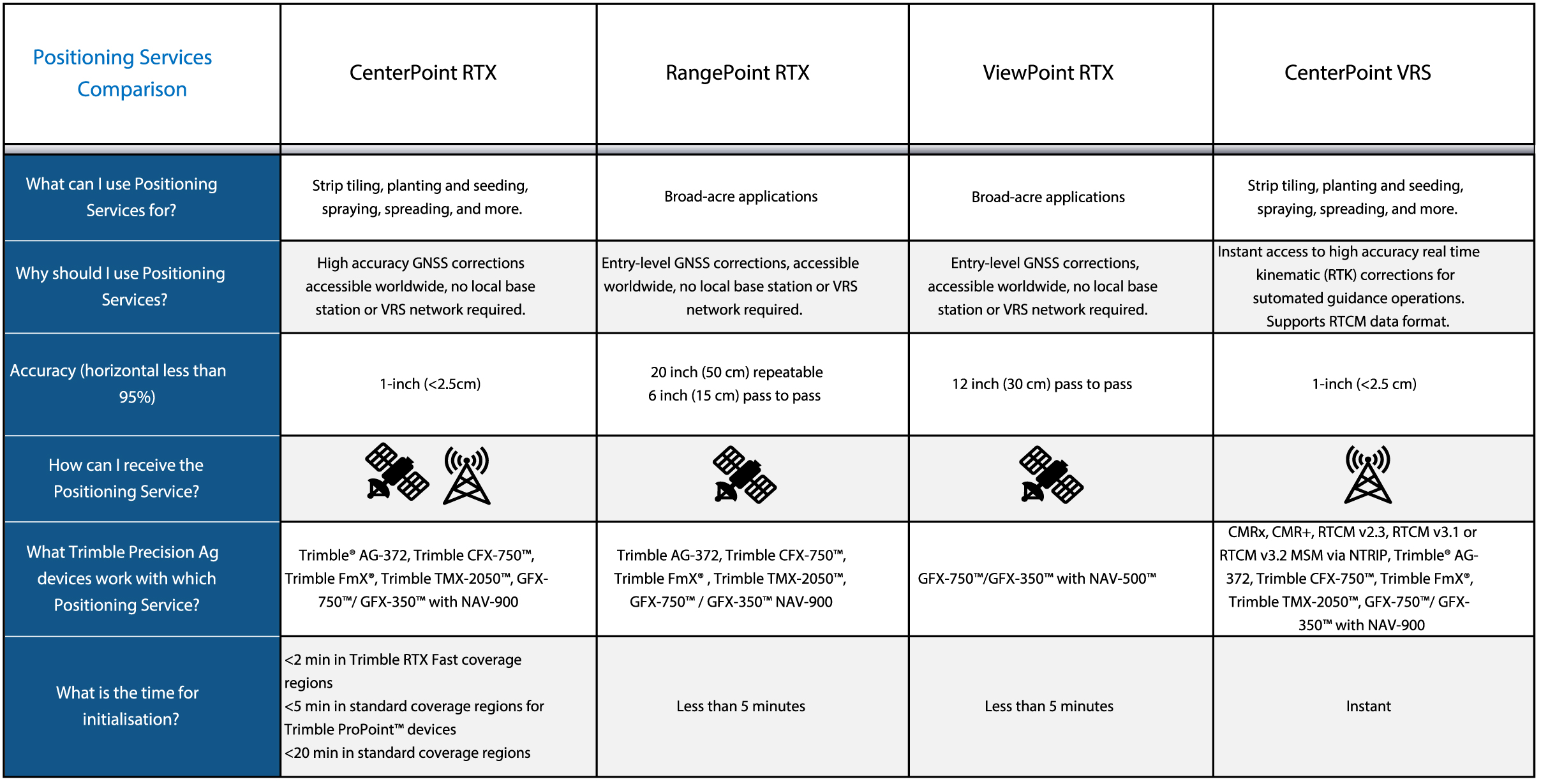 CenterPoint RTX Provides Real-Time, Centimeter-Level Positions Worldwide. Creating Input Savings By Decreasing Pass-To-Pass Overlap. Discover The Savings You Can Achieve By Using CenterPoint RTX In Your Operation.

The Best GNSS Correction Solution For Your Most Precise Jobs. Providing Farmers The Freedom To Work Anywhere Without Interruptions.

Reliable Satellite Delivered Corrections Free You From Spotty Cellular Coverage Or Moving A Local Base Station Around Your Farm. 

Low Initialization Time Means You Can Get Working In Less Than 2 Minutes. 
Entry-level alternative to free-to-air (SBAS) satellite systems that gives farmers a more stable signal with the same ease of use

Reliable day or night and in any weather, satellite delivered corrections deliver 6 inch (15 cm) pass-to-pass for broadacre farming

Low initialization time means you can get working in less than 5 minutes